News
Luxury interior at the speed of sound
F/LIST will collaborate with Aerion to develop an innovative, ultra-luxury cabin experience in the new AS2 supersonic private jet. F/LIST is working with Aerion to design a modern and luxurious cabin interior, including cabinets, liners, hard floorings and baggage liners. F/LIST currently supports Aerion with its unique expertise in interior engineering, certification support, materials & finishes during the development phase to provide the finest interior to the AS2.
Microshield 360 Protection™
,

Protect your Aircraft Cabin
from Germs and Viruses

MicroShield 360™ is a sustainable colorless, odorless and non-toxic formulation. It dries in minutes, and once dry, adheres permanently to the surface. Unlike cleaners and disinfectants, which use poisons to kill germs, MicroShield 360™ deploys a mechanical kill. This non-leaching technology not only ensures a long-lasting effect, but also prevents microbial residues from sprays and cloths. It involves a multi-step application process that kills pathogens on contact, as well as preventing them from living on treated surfaces
in the future.

STEP 1
AIRCRAFT PREPARATION
The aircraft cabin needs to be in a clean condition and therfore a standard interior cleaning is recommended up front. This service can be additionally requested at selected locations.

STEP 2
MICROSHIELD 360™ RENEW –
KILLS ON CONTACT
A specially formulated disinfectant is applied to all surfaces and allowed to air dry. This preps the surface for the next step.

STEP 3
MICROSHIELD 360™ ANTIMICROBIAL –
PREVENTIVE PROTECTION
A patented coating formula with a bio static finish that adheres to surfaces and prevents pathogens long-term.

PROTECTION
Applied once a year to provide lasting
preventive protection.

DURABILITY
Long-lasting residual protection.

COST
Reduces labor and chemical costs.

APPLICATION
Spray application coupled with polymerized coating eliminates human error.

SAFETY
Does not use poisons, is non-toxic and FDA approved for direct contact with food surfaces.

PRODUCT CHARACTERISTICS
EPA registered and FDA approved for
direct contact with food surfaces
Clear, colorless and odorless
Hypoallergenic and non-toxic
99.9 % preventive
Non-leaching technology
Mechanical, rather than cidal kill
Does not allow for resistances
Creates a permanet coatin
Further information:
www.microshield360.com
Contact our sales team for pricing and availability:
sales@f-list.at
F/LIST has entered the shortlist of the crystal cabin award 2020
F/LIST® VINYL TILE FLOORING, the first vinyl tile flooring with individual design possibilities for business jet cabins, has entered the shortlist of the crystal cabin award 2020.
The Crystal Cabin Award is THE international prize for innovation in the aircraft cabin. A high-calibre jury made up of renowned academics, engineers, specialist journalists and airline and aircraft manufacturer representatives comes together under the slogan "Let your ideas take off" to honor extraordinary cabin concepts and products.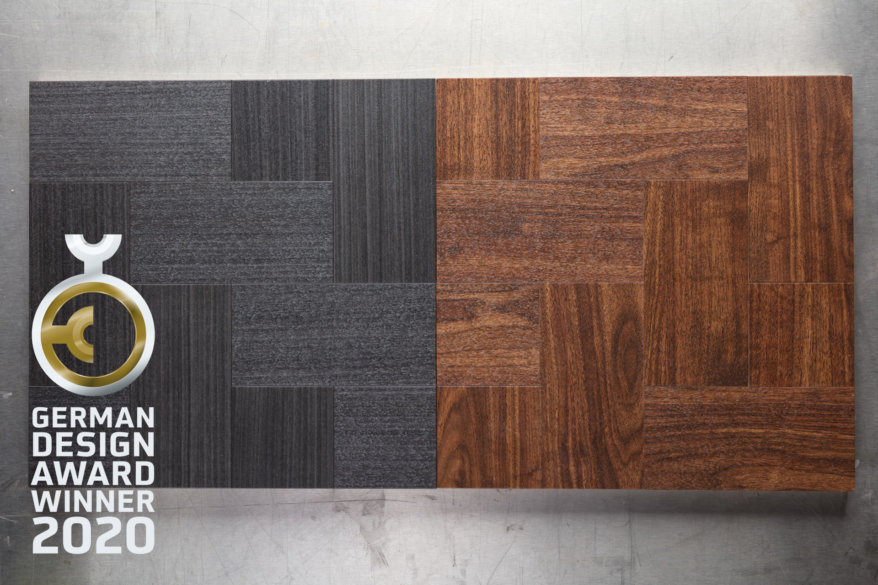 F/LIST wins German Design Award
,

Innovative vinyl flooring for aircraft cabins impresses jury

F/LIST® VINYL TILE FLOORING, the first vinyl tile flooring with individual design possibilities for business jet cabins. This unique product by the renowned Austrian manufacturer of high-end aircraft and luxury residence interiors is a "Winner" in the category "Excellent Product Design – Conceptional Transportation" of the German Design Award.

The German Design Awards are the international premier prize awarded by the German Design Council. Its goal: to discover, present, and honor unique trends in design. After awarded with the German Design Award 2018 with F/LIST® WOOD FLOORING, the family-run Austrian company entered its latest innovation in another major international award competition.

F/LIST® VINYL TILE FLOORING combines the advantages of well-tested aircraft vinyl flooring with F/LIST's unique tiling concept. The easy installed, flexible flooring system offers remarkable design possibilities, which are impossible to realize with conventional vinyl flooring sold by the yard: custom tiling patterns and the combination of different prints in durable and easy-care vinyl result in a convenient, yet aesthetic flooring solution.

F/LIST is proud to receive the award for a product, which has been subject to intensive development. F/LIST is also known on the international business jet market for its unique stone products, which include stone floors such as the F/LIST® HEATED STONE FLOORING, table and countertops covered with ultra-thin real stone veneer.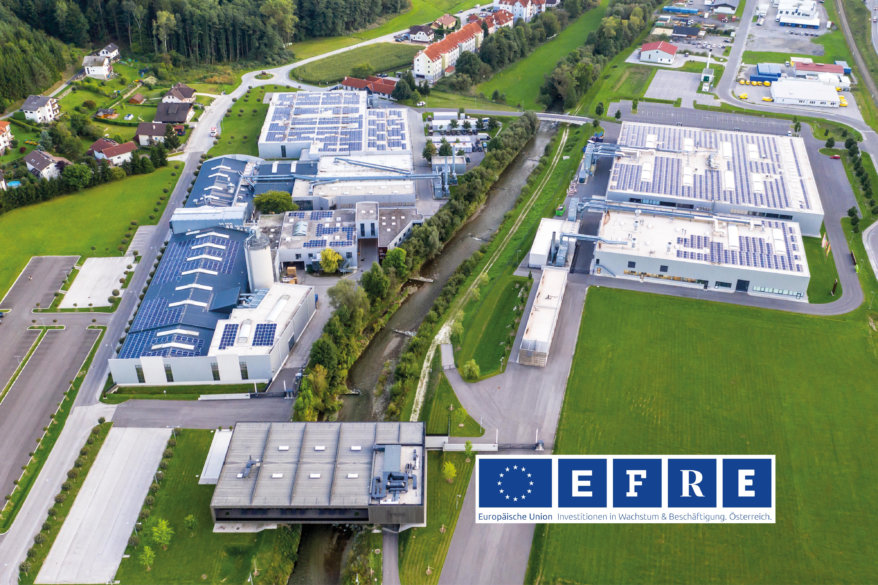 F/LIST invests in
clean energy
A new era in energy: F/LIST expands its photovoltaic power plant in Thomasberg. The completion is scheduled for the end of September 2019.
The power plant has an output of 584 KWp and will generate approx. 580,000 KWh electricity per year in an environmentally friendly manner. Around 80 to 85 % of this annual electricity production from the plant will be consumed directly in operation. Furthermore, F/LIST is going to cover 27 % of the daily electricity required and saves approx. 221 tons of CO2 emissions annually. The project is funded by the Land Niederösterreich under the EFRE programme "Investment in Growth and Jobs Austria 2014-2020".
Bombardier enhances operations at London Biggin Hill Service Centre in collaboration with F/LIST
Bombardier Business Aircraft is pleased to announce that its service centre at London Biggin Hill Airport has added enhanced interior repair and refurbishment activities to the facility. F/LIST will partner with Bombardier on the development of the enhanced interior shop which will significantly enhance support and service operations for customers in the region.
To have targeted operational readiness in the coming months, the enhanced interior shop will feature a full spectrum of in-cabin repairs available via the F/LIST worldwide Mobile Repair Team while adding up to 20 new local jobs over the next several years.